MAONO WM820
The Maono microphone is of exceptional quality for the price. It has a great build quality that has a metallic sheen but maintains the lightness of plastic. Audio inputs are diverse, with a mic in the unit itself and an additional clip-on mic included in the box.
Tiny, digital wireless microphone systems that use a 2.4GHz digital wireless transmission have proved to be very popular with budget filmmakers, YouTubers, and Vloggers. They also make for a good backup audio solution for professionals in case their main system fails.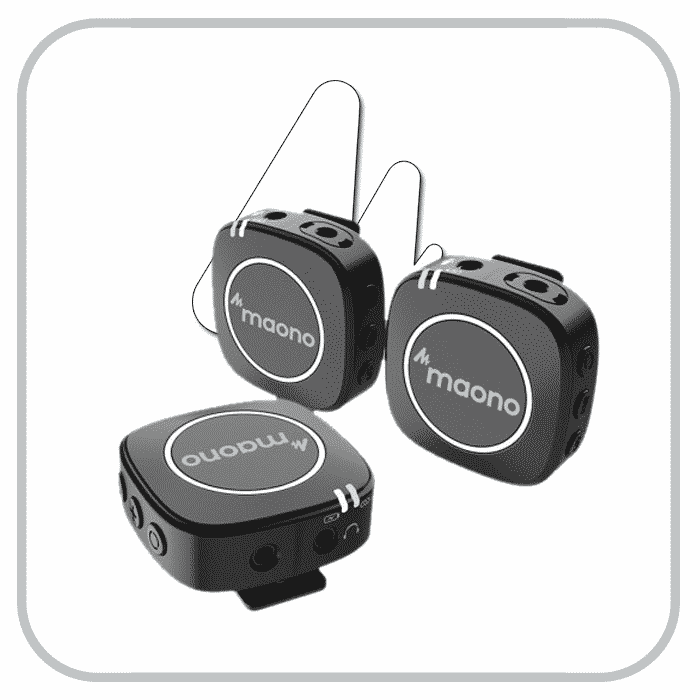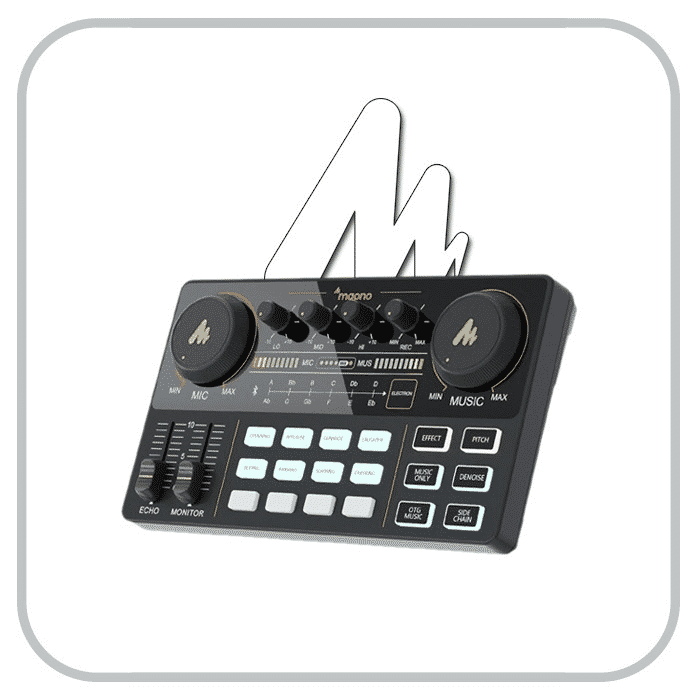 Maono AU-AM200 CASTER Lite
MAONOCASTER Portable Podcast Studio is exactly what you need when you want to get your podcast, radio shows, or Twitch streams off the ground easily but are not sure what gear to buy. It is so easy and intuitive to use that you can jump headfirst into podcasting within minutes, and focus on providing valued content and interacting with your audiences rather than being distracted by the complicated operations. It offers four channels of audio mixing and easy connections to microphones, smartphones, and other sources; uses advanced engineering that allows the user to control the sound levels and add live vocal and sound effects through a comprehensive set of tools to avoid laborious post-production and editing.