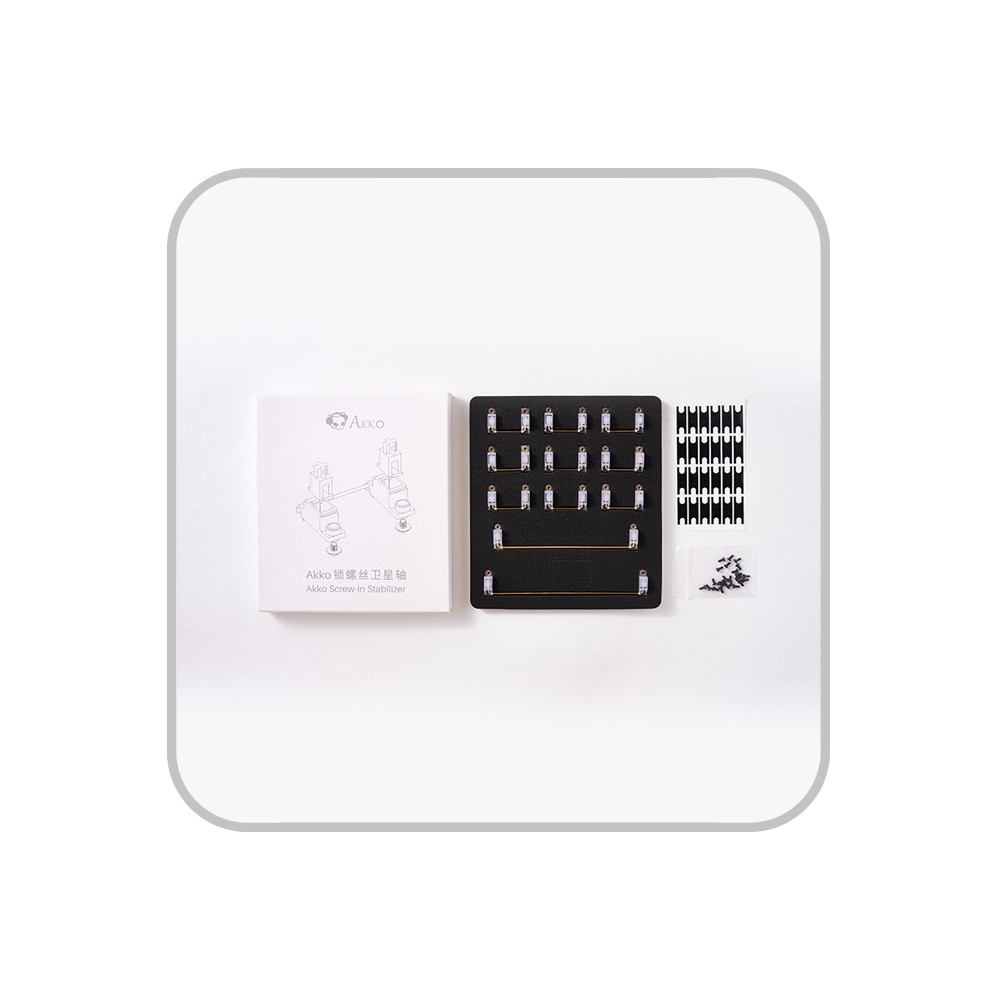 Akko Screw-in Stabilizer (Transparent) (6925758616508)
How to buy?
Delivery Method
9x2U + 1×6.25U+1x7U;
PTFE PCB stabilizer pad;
PCB Mounted (screw-in);
Pre-clipped;
Nylon with gold plated wires;
Comes with plastic tray packaging for protection.
Disclaimer: the set doesn't come with washers. Though most PCBs are designed with spaced out sockets and components to avoid any direct contact with screws. Please be aware if your PCB have minimal sockets and screw spaces with potential of direct contact after installing screw-in stabilizers. In these cases, please apply washers or electronic tapes to protect the PCB.