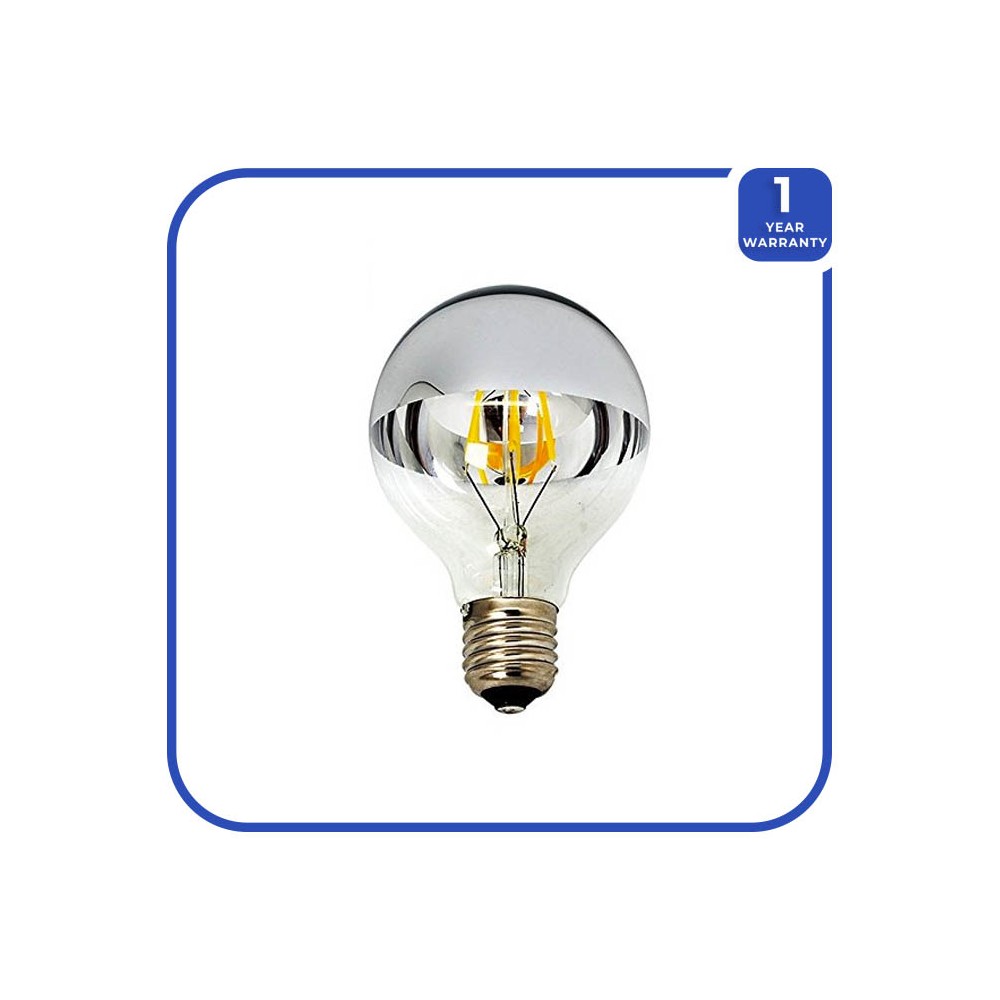 G80 4W Chrome Light Bulbs Dimmable (20490500125)
How to buy?
Delivery Method
Anti-glared half chrome bulb: Chrome tipped top of G25(G80) Edison bulb reflects light and block glare, avoid direct light to damage your eyes, and get a more comfortable and bright lighting effect.
Dimmable Silver Tipped Bulb: Dimmable is available, with 360 lumen, you can adjust the brightness to meet your need, providing a cosy ambiance.
1 Year Warranty Provided By 101 Multimedia

Data sheet
Home Lifestyle

Deco light