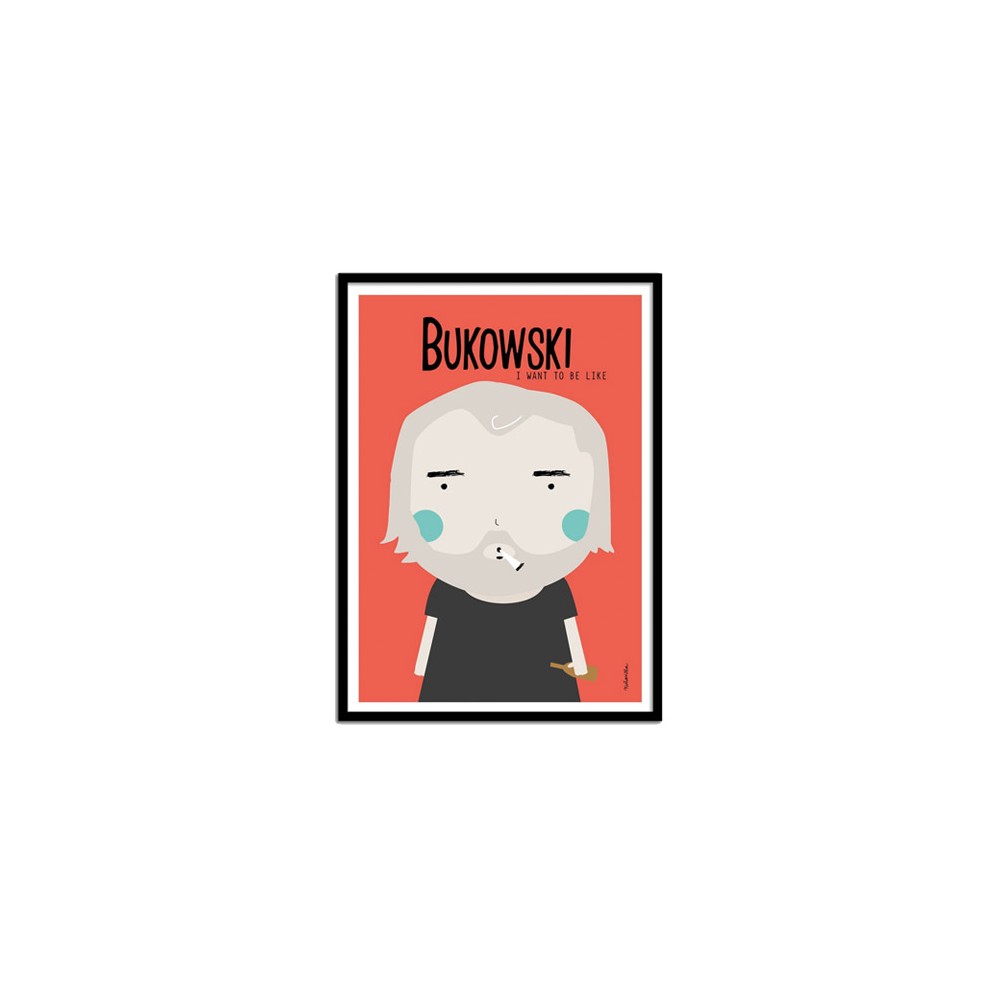 Art-Poster - bukowski - Ninasilla
How to buy?
Delivery Method
Czech artist Ninasilla specializes in humorous portraits of celebrities. On this poster, let's discover a candid version of the American writer Charles Bukovski. The enfant terrible of literature is visually distinguished by its sloppy rock n roll look and certain elements that speak volumes about the extent of his famous addictions. This wall decoration will bring a pretty pop touch to our decoration.
Art-Poster printed on matte coated paper 200 gr. High Definition.
About 30x40 cm formats : contain 1,5 cm white margins
Data sheet
Home Lifestyle

Art / Signs