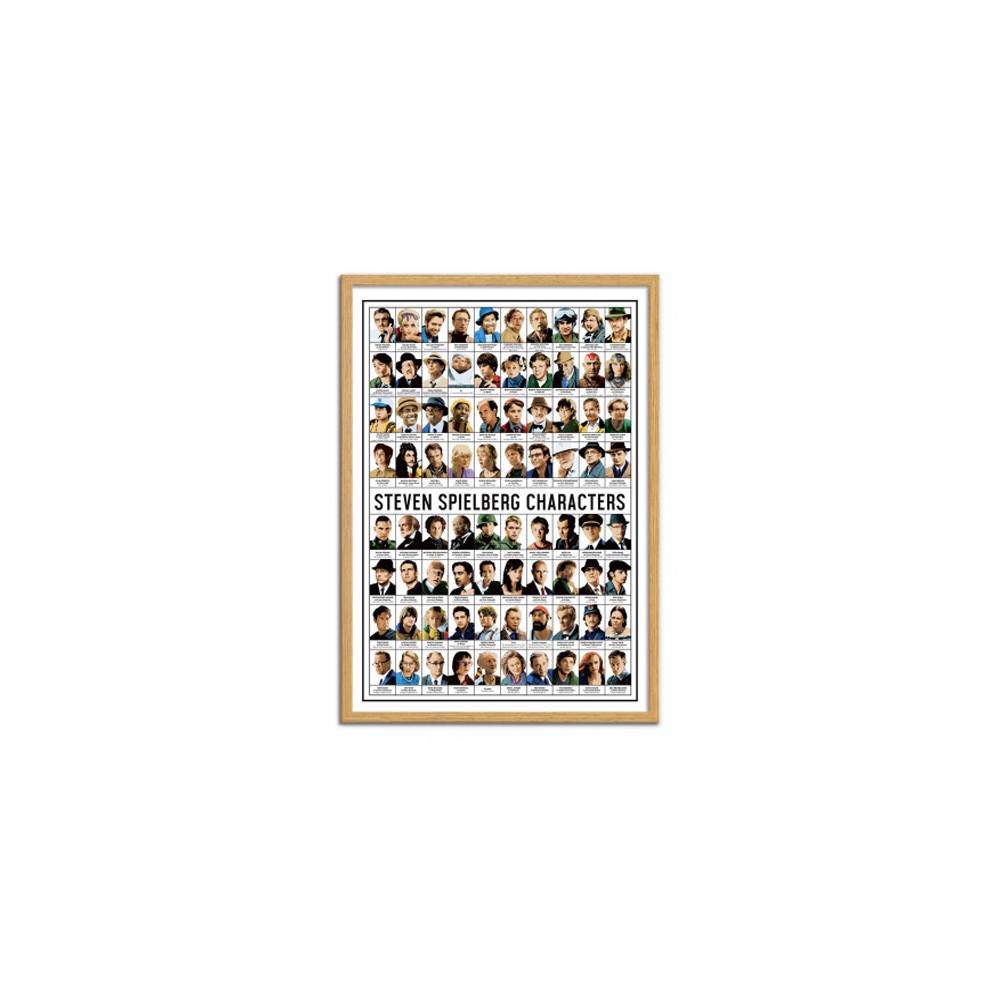 Art-Poster - Steven Spielberg 2 characters - Olivier Bourdereau - Format : 50 x 70 cm
How to buy?
Delivery Method
Discover a mosaic of 80 characters from Steven Spielberg movies on a single poster. Olivier Bourdereau brings together these cult movies, like Jaws, E.T, Jurassic Park, War of the worlds, and many others, in an encyclopedic composition where we can find important information from our favorite icons. Perfect for all fans of Cinema!
Art-Poster printed on matte coated paper 200 gr. High Definition.
Data sheet
Home Lifestyle

Art / Signs