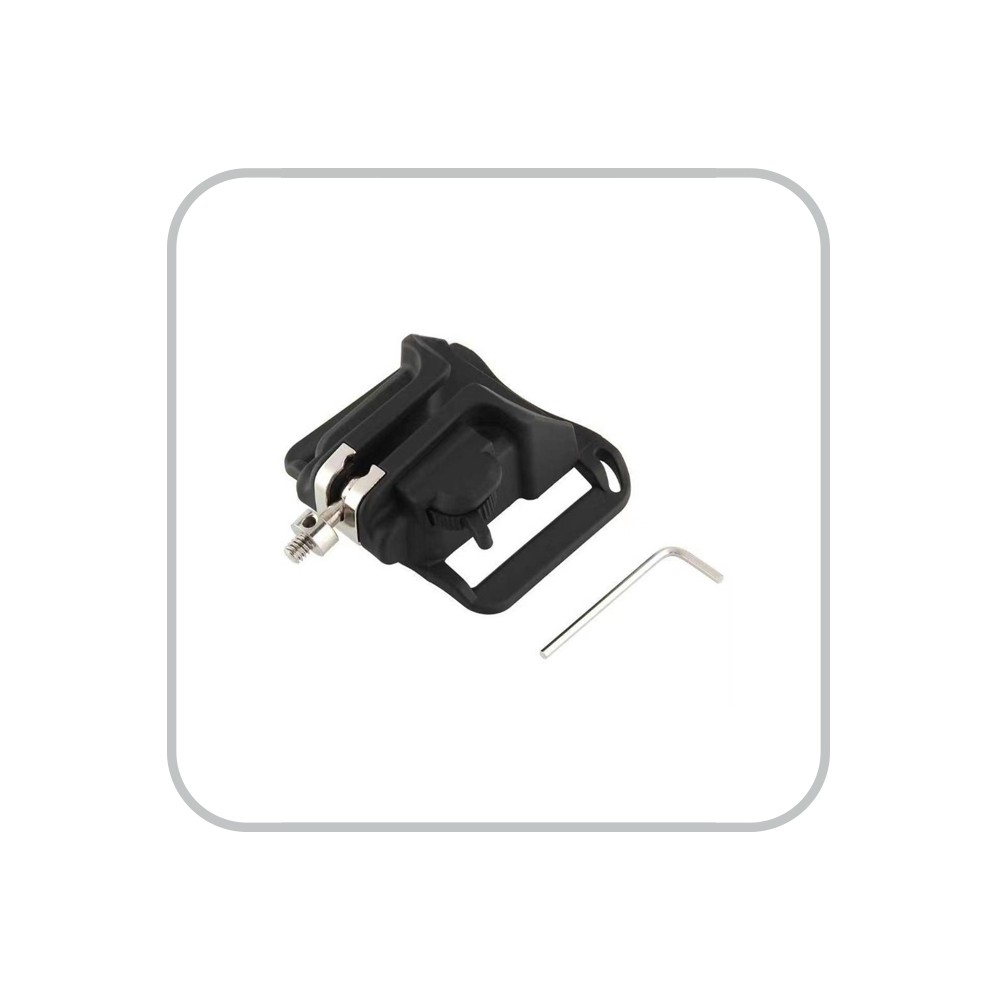 Fast Loading Camera Belt Buckle Clip
How to buy?
Delivery Method
This harness allows you to wear your camera securely on your belt
Quick mount and quick take off your camera. Make carrying camera easy and convenient 
No more dangling cameras from your neck and shoulders. 
Designed for DSLRs, Video cameras and compact digital cameras. 
Material: PE + ABS + Metal 
Load capacity: 10kg 
Compatibility: All DSLRs, Cameras 
Item size: Approx. 8.5 * 7 * 3.5cm / 3.3 * 2.8 * 1.4in
No warranty. (If product is found defective within 5 days, A replacement might be considered)
Data sheet
More...

Strap / Neck Strap