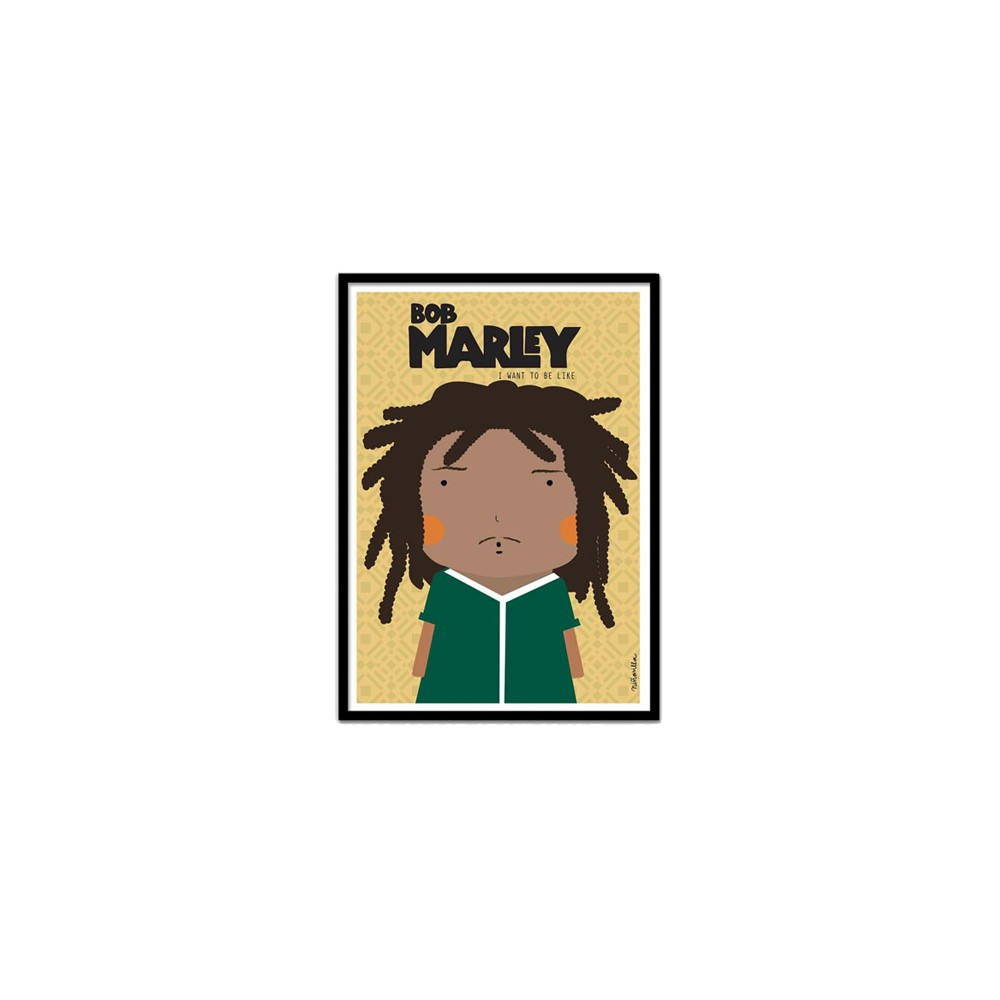 Art-Poster - Bob Marley - Ninasilla
How to buy?
Delivery Method
Here is a new star portrait signed Ninasilla. The Czech artist has a knack for transforming our favorite celebrities into adorable childish characters. On this poster, let's discover a completely remastered Bob Marley who seems to be hovering and maybe thinking of the lyrics of a new song? How not to fall for this face! A perfect art poster to bring a Rasta touch to our bedroom or living room.
Art-Poster printed on matte coated paper 200 gr. High Definition.
About 30x40 cm formats : contain 1,5 cm white margins
Data sheet
Home Lifestyle

Art / Signs