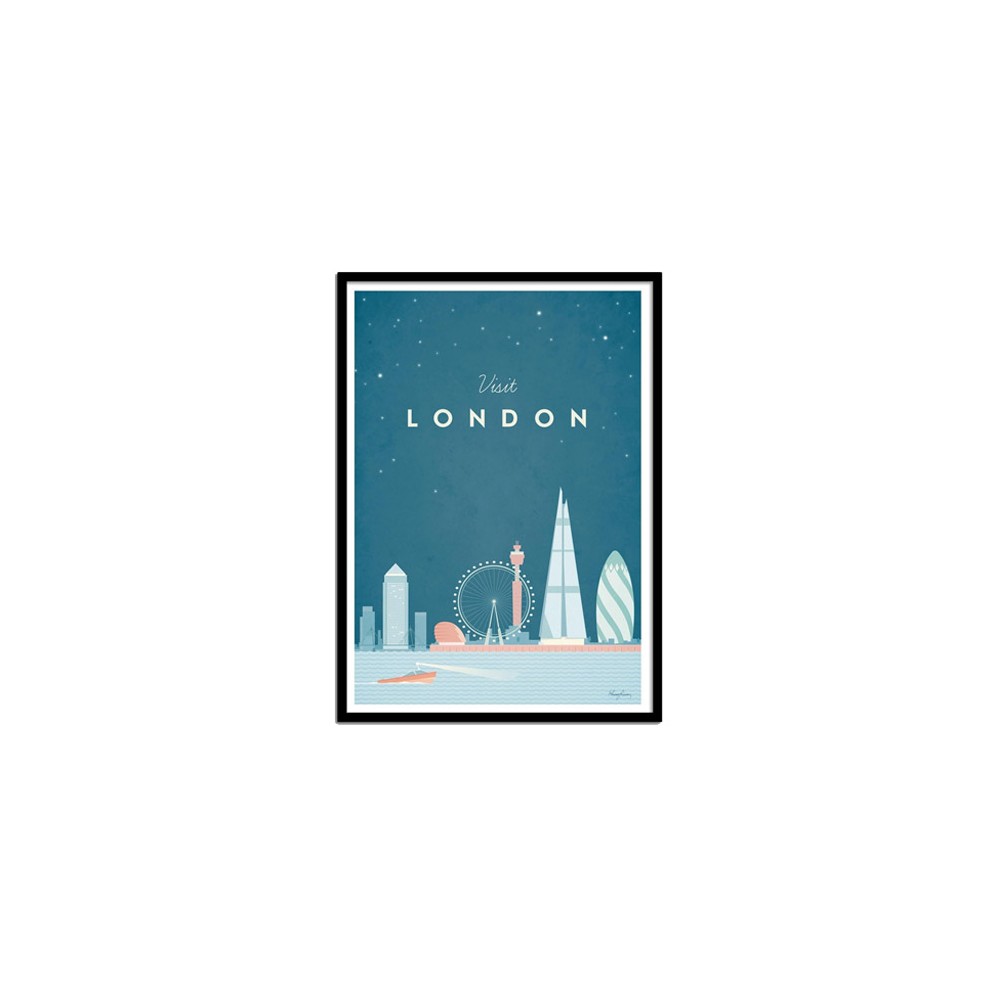 Art-Poster - Visit London - Henry Rivers
How to buy?
Delivery Method
The undisputed master of Travel Poster, Henry Rivers, presents us his new poster paying homage to the capital of the United Kingdom: London! On this poster, the artist has depicted in graphic style the most famous English landmarks: the Big Ben, the London Eye, the Gherkin, the Shard. The colors of this poster are a mixture of blue and gray which testifies to the capricious character of the English sky. This dream decor will be ideal to spice up our bedroom or our living room.
Art-Poster printed on matte coated paper 200 gr. High Definition.
About 30x40 cm formats : contain 1,5 cm white margins
Data sheet
Home Lifestyle

Art / Signs