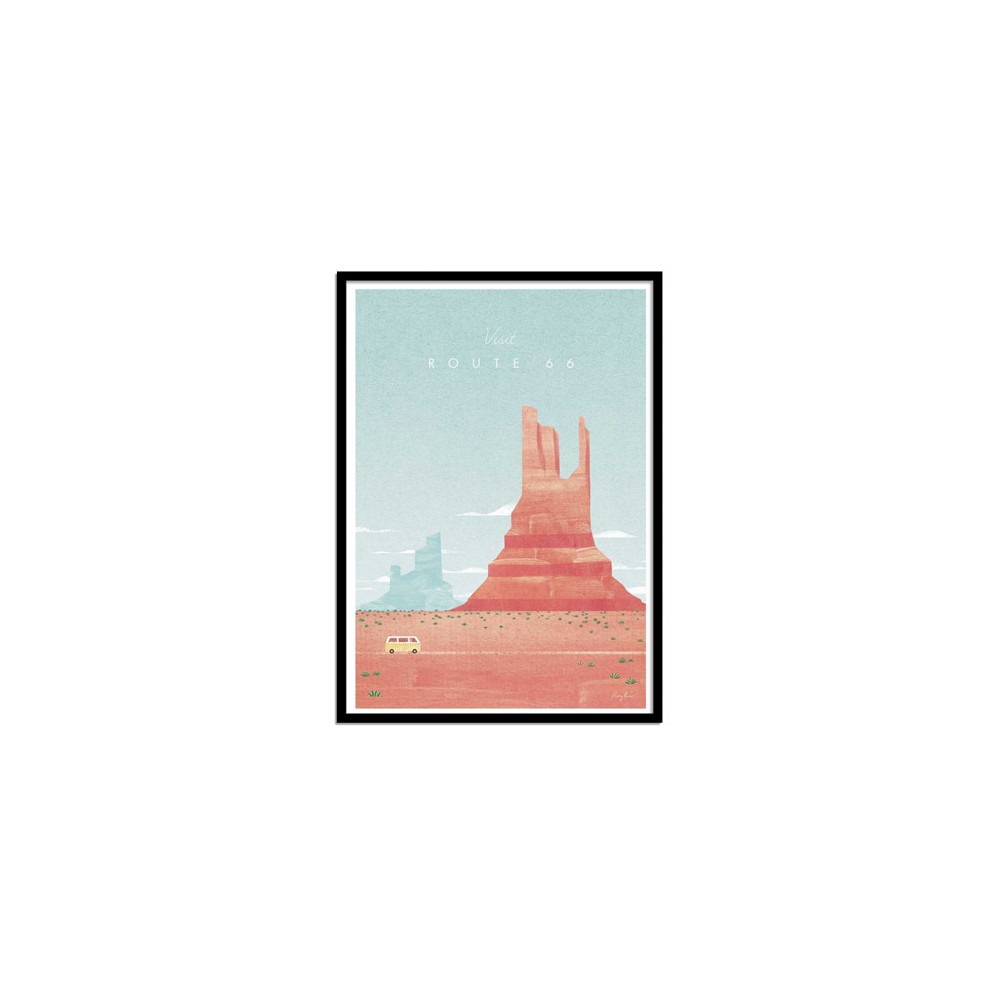 Art-Poster - Visit Route 66 - Henry Rivers
How to buy?
Delivery Method
The undisputed master of the Travel Poster, Henry Rivers, presents his new poster paying tribute to route 66, an essential rock n roll figure that comes to us from the United States. On this poster a tiny van crosses a majestic arid desert, the wild land is as red as the planet Mars. Without a doubt, one of Rivers' most exciting posters, still true to its vintage style.
Art-Poster printed on matte coated paper 200 gr. High Definition.
About 30x40 cm formats : contain 1,5 cm white margins
Data sheet
Home Lifestyle

Art / Signs